Our data-driven workshops are specially tailored to each individual university and institute. They provide a fascinating, extensive introduction into the world of online data and online data collection, with a deep focus on ethical guidelines and considerations. The workshops are hands-on, with practical tips and real-life case studies, and have been met with great enthusiasm from students.
Some recent examples include our extensive partnership with King's College London, holding joint seminars exploring present and future data-led opportunities, as well as internships and events for students. We also work closely with upReach, a UK organization that supports undergrad students from less advantaged backgrounds, holding workshops with more than 70 universities across the nation to help students build data skills and foster career success.
We also support research at universities such as Princeton, Oxford, and ETH Zurich.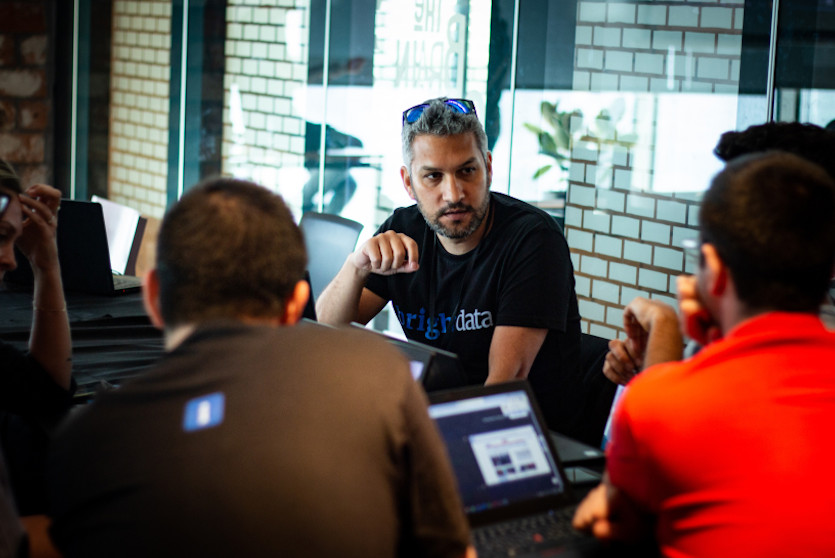 Our experience with The Bright Initiative has been excellent. With full documentation and technical support, we're able to conduct our research on cyberattacks and contribute to the community in regards to privacy and security.
Hiroaki Kikuchi, Ph.D. on behalf of Meiji University

I really found the recent session engaging and I learnt more than I hoped!
upReach Associate

The recent webinar was an excellent introduction to the field of data collection and our students really enjoyed it. It would be great to dive even deeper next time and get a more technical view on things and see more examples of use cases etc.
Prof. Hugh Shanahan on behalf of Royal Holloway and Oxford University

I think the recent session was highly informative; learning about what bots are and the ethical issues surrounding them.
upReach Associate

I took part in the King's College London's Internships Insights Programme for 2021. This Business Opportunity Accelerator project connected me to five excellent KCL students to work as Business Consultants for Bright Data as part of The Bright Initiative. We performed market research analysis & delivered a comprehensive report showcasing strategies for new sector growth for the company. I'd like to thank The Bright Initiative by Bright Data for the helpful feedback & continuous support throughout the project.
Conor McLoughlin - Ph.D. Candidate at King's College London

The speakers were excellent. They explained the topic initially and then discussed back and forth asking each other questions - this format was great and really engaging. They also integrated the audience questions into their talk which I really liked.
Zobiya Shah, upReach Associate

The workshop was very insightful and opened my eyes up to a world I did not know much about.
Paige Garvin, upReach Associate

During the last two weeks, I had the great opportunity to be shortlisted and take part in the Insights Consultancy Project which is part of the Business Opportunity Accelerator offered by King's College London. This program connected me to five excellent King's College London Ph.D. students, where we worked as a team of business consultants. We performed an analysis of the market and delivered a report showcasing strategies of expansion for the Data Collection company Bright Data, as part of The Bright Initiative. A massive thank you to The Bright Initiative by Bright Data for the brief, the fruitful discussions, and the constructive feedback.
Joana Lama - Ph.D. Candidate- MSCA ITN

The LIEPP supported by the French Ombudsman uses Bright Data's technology, thanks to The Bright Initiative, in a research project designed to identify discriminatory practices on online platforms. The fact that Bright Data offers a large number of French IPs is critical in reducing the risk of getting blocked while performing randomized control trials on these platforms.
Sciences Po

The fact that Bright Data's platform, provided by The Bright Initiative, has a breadth of coverage across regions and IPs allows me to confidently characterize network blocks, which in turn allows me to understand which networks likely belong to residential versus commercial users.
Alan Kwan, Assistant Professor at The University of Hong Kong

Like all research results, ours are published in conference proceedings and journals. We are also looking into ways of taking Bright Data's product into the field of education in the Master of Digital Driven Business, thanks to The Bright Initiative.
Amsterdam University of Applied Sciences
Contact us to book a free workshop!