Reaching the remarkable with public web data
For the safeguarding, betterment, and survival of our society, DataTech has a crucial role to play.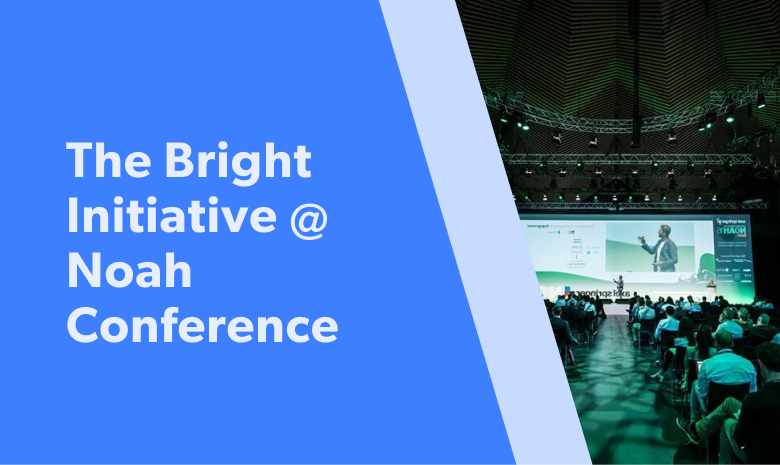 The NOAH Conference held in Zurich last week set itself the goal of bringing together key stakeholders dedicated to doing good, and enabling positive change in our world. One might wonder how data-driven technology is able to contribute, which is exactly what brought Or Lenchner, CEO at Bright Data, to the conference, where he presented real-life situations where web data technology, thanks to the Bright Initiative, brought real-life solutions to societal challenges.
Tackling the scourge of human trafficking
Take for example the Human Trafficking Initiative Labs (HTI Labs) whose mission is to fight human trafficking in the commercial sex industry. There is a tremendous lack of usable, actionable data on trafficking — public web data collection resolves this hurdle. By performing ongoing collection of online ads, reviews, profiles, and more, HTI Labs detects potential victims and perpetrators of human trafficking and then offers these leads to its law enforcement partners. Gathering public web data helps HTI Labs in achieving their stated goal of creating a "world with reduced violence and exploitation, and empowered victims and survivors."
Protecting at-risk teenagers and children
ELEM/Youth in Distress in Israel is Israel's leading nonprofit organization dedicated to helping troubled youth. They are a key organization that works with local authorities, government ministries, and law enforcement officials in protecting the safety and wellbeing of youth needing help. Elem is now developing a machine learning system, trained with social media profiles of previously abused youth. Using Bright Data's platform, thanks to The Bright Initiative, they're able to collect massive amounts of public, openly available social media data to feed the system, which then detects profiles with similar characteristics. From there, the organization will delicately reach out to the suspected abused individuals and offer help and support in finding them alternative housing solutions and rehabilitation programs.
Streamlining COVID-19 vaccine access
FindAShot.org was created due to its founder not being able to find a vaccine appointment for his elderly parents. As a result, an automated COVID-19 appointment checker was created, using public web data, that covered up to 25,000 pharmacy locations in the United States.
Empowered with a state-of-the-art web data platform, the team at FindAShot.org managed to quickly maximize their efficiency while significantly reducing their operational costs.
Fostering collaboration in the fight for our climate
With the climate emergency becoming more and more pressing, urgent action is needed more than ever. Subak Climate, recently launched in the UK, selects, finances, and grows organizations that want to work collectively to keep the planet habitable for our future generations. By using shared web data, infrastructure, and tools, it connects the best tech, environmental, and science talent to drive both societal and policy changes.
A recent example facilitated by Subak Climate was the introduction of a UK-based transport organization, New Automotive, to data technology experts. By using publicly available web data, they were able to track the adoption of Electric Vehicles (EVs). By finding the right data source and creating a search functionality that randomly generates huge amounts of license plate variations to be checked, at any given moment, they are able to see how many petrol, diesel, hybrid and electric vehicles have been sold.
True partnerships, knowledge-sharing, and collaborations — more relevant than ever
Most social and environmental agencies now recognize the importance of web data for their organizations. Accessing and analyzing public web data has become essential for doing research, tracking illicit behavior, and putting solutions in place to make the world, as well as the internet, safer places. Simply said, those who utilize web data make a stronger impact and drive positive change on a greater scale. There's a long road ahead and much work to do, so Kudos to the NOAH conference for bringing us all together.