The Bright Initiative x Women in Data
On 28 June 2022, The Bright Initiative, in partnership with Women in Data, a network of 25,000+ data professionals, will host a summit of data leaders from UK Government departments, public agencies, and major businesses to discuss the major role data can play in enhancing women's safety, and the steps needed to make it happen. The event plans to set out an ambitious program for change.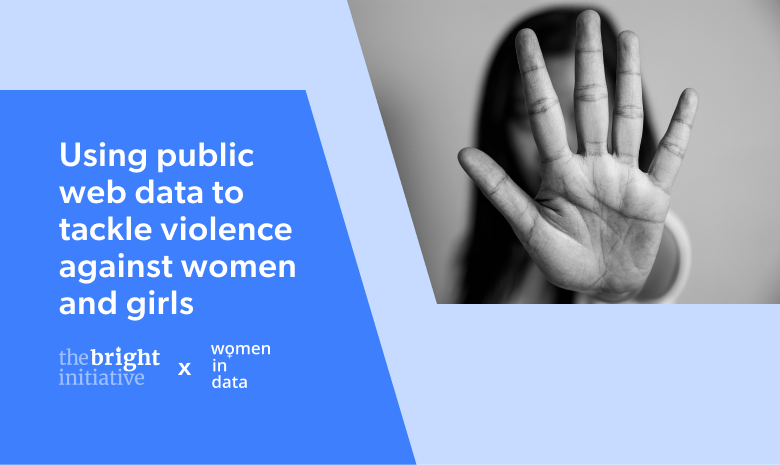 The Bright Initiative is establishing this program in recognition of the role that data can play in tackling this major social issue, with women facing threats to their safety every day. Whilst the issue is widely recognized much more needs to be done to ensure that effective and responsible data collection, sharing, and application, will enable society to address these threats to women's safety, both on and offline.
We are excited to bring together an inspirational group of UK's top data experts to take this critical first step toward making change happen. Some of the key questions that face us as a society will be explored in this session, including:
● How data can be better captured and shared across multiple agencies to identify and
enable action on threats to women's safety
● The opportunities there are to collect and utilize unstructured public data to identify and
act on threats to women's safety
● The protections and safeguards that are needed to ensure that reformed data-protection
regime does not cause inadvertent threats to women's safety
As contributors to the UK's National Data Strategy with first-hand experience of web data's power to support societal change, the Bright Initiative is delighted to support this initial summit.
Keren Pakes, General Manager of Bright Initiative by Bright Data, said: "The Bright Initiative exists to put data to work in improving the world, and helping to make society safer for women is a clear part of this mission. The fact that women and girls continue to live in fear is shocking, particularly when there is so much that data can do to identify potential threats and enhance protective measures. As the UK Government pushes forward with its Data Reform Bill and the wider NDS it is a real moment of opportunity to make change, so we're honored to have the opportunity to work with Women in Data to chart a way forward."
Roisin McCarthy, Founder of Women in Data, said:
"Women in Data is thrilled to have the Bright Initiative's support in taking forward such an
important debate. Better use of data has huge potential to dramatically improve women's safety but change is needed across a range of agencies. Next week's event is a major step towards this change, providing space for a diverse group of data professionals to share their
experiences and expertise. Our hope is that this is just the start of a journey towards quite
literally saving women's lives."
We are very much looking forward to the summit and the vital insights that will inevitably come from it. This is a very important first step in what will hopefully bring massive, much-needed change to this widespread issue.